Witter Solid Fixed Swan Automotive Towbar For Audi A3 Convertible 2008 To 2014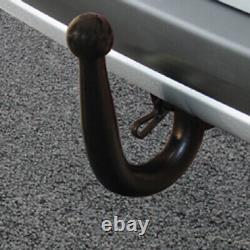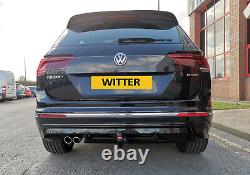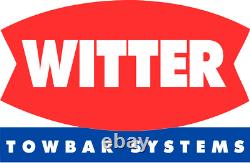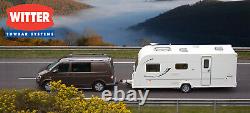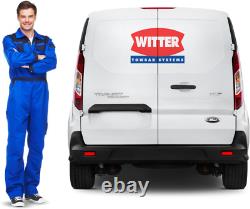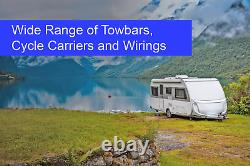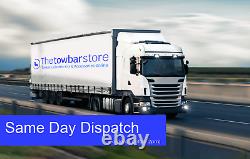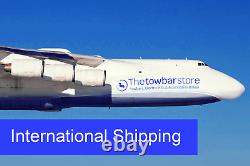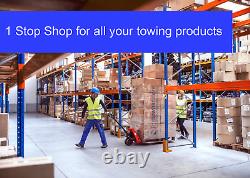 Witter Solid Fixed Swan Automotive Towbar For Audi A3 Convertible 2008 To 2014. 8P bumper cut req'd Exc. We know that you want what's best for your vehicle, so we only stock premium towbars from Witter Towbars and Westfalia Automotive. All of our towbars are developed and tested to regulation 55 and are put through a number of rigorous safety tests to keep you and your cargo safe on the road. We have over 5,000 towbars for sale.
All Witter and Westfalia towbars are designed to be compatible with individual vehicle specifications. Whether you want to tow a small trailer or a large horse box, we can help you to find the right towbar for you.
Please note: Images are for illustration purposes only. What is a Fixed Swan Neck Towbar? Considered to be more aesthetically pleasing than a flange towbar, a swan neck towbar can be used for towing a trailer or a caravan. It can also be used with'ball mounted' cycle carriers. A swan neck towbar gets its name from its shape and design.
Unlike a flange towbar, the swan neck doesn't come in two parts. Instead, the tow ball is fitted to the neck, resulting in one solid unit. With a sleek and compact design, a fixed swan neck towbar is a permanent addition to your vehicle. What are the Benefits of a Fixed Swan Neck Towbar? It is compatible with AL-KO stabilisersIt is more affordable than a detachable swan neck towbarIt is less likely to trigger parking sensors when in reverseIt can carry all types of ball mount cycle carriers. There are a few disadvantages to consider if you are thinking about purchasing a fixed swan neck towbar. While you can tow a trailer or caravan and fit ball mounted cycle carriers, you cannot do both at once, unlike the fixed flange towbar. It is worth noting that a swan neck towbar can't be fitted with a bumper shield.
And, although a fixed swan neck towbar is less likely to trigger parking sensors, this is not guaranteed for all vehicles. However, if you're unlikely to tow and use a cycle carrier at the same time, a fixed swan neck towbar is a viable option. The design is sleek, compact and reliable with impressive towing capabilities. To request a return please visit our Terms of Sale where you will find a Cancellation Form.
Unsure which towbar to choose? The difference between dedicated and universal electrics? All is explained in detail on our towing guide pages, but here's the short of it.. Fixed flange towbars are the most versatile, at the cost of being bulky and are likely to trigger reversing sensors.
Fixed swan necks lose the versatility of the flange type but gain a sleeker fitment, are less likely to trigger sensors and look better to suit. Detachable towbars are similar to swan necks but can be removed fully when not in use maintaining your vehicles appearance.
Guarantees proper operation of reversing sensors. 7 Pin (12N) provides your basic lights except for reverse and is ideal for bike carriers, trailers and caravans where power feeds are not required. 12S and 13 Pin provide an ignition switched and permanent power feed in addition to reverse and is primarily used for caravans.
Dedicated or VSK electrics are the recommended choice especially for DIY fittings as they include full instructions and provide a more professional fitment. Universal electrics are also an option but take more care to fit properly. Fantastic service from them, once again very helpful when queried and always willing to assist with problems.
Towbar was packaged really well for such a heavy item, and arrived on time too. Will definitely use them again in the future. Had a great experience with them for purchasing exact hook for our car! GET ALL THE LATEST NEWS, UPDATES & SPECIAL OFFERS ABOUT OUR STORE.
Thetowbarstore is the best place online to find the perfect towbar for your vehicle. We supply towbars from all major manufacturers such as Witter, Westfalia, TowTrust and more.