PCT Fully Automatic Vertical Detachable Towbar For BMW 3 Convertible 2007-2014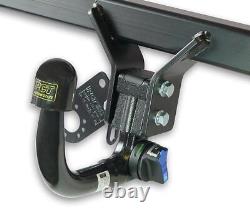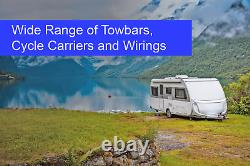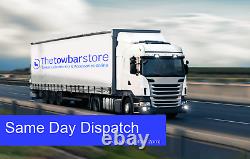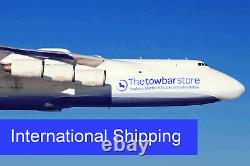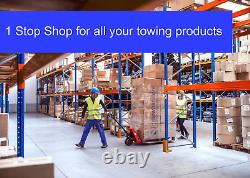 PCT are one of Europe's leading designers, manufacturers and distributors of towbars, towing electrics and automotive products. The precision engineering heritage dates back to 1926 and proudly offer one of the most comprehensive and best quality towbar and towing accessory ranges in Europe. PCT are leaders, not followers. The forward thinking and experienced design team have developed many exclusive UK firsts. Quality is the reason for PCT's success, because they control the manufacturing process, with this comes superior products.
The design team continually advance the design of towbars and towing electrics allowing as little modification to the towing vehicle as possible. PCT Towbar systems now have one of the most advanced coatings within the UK. The procedure first begins with a high intensity shot peening which cleans any substance from the raw material followed by an Iron phosphate pre-treatment then finally an e-coating which provides exceptional anti-corrosion protection.
The high performance coating was originally developed to meet stringent automotive anti-corrosion standards for vehicle under bodies, giving a salt spray life up to 1,000 hours; the technology is applied onto their Towbar systems. The electrophoretic e-coat plant applies the paint finish to very tight coating tolerances. A unique feature is the use of High Edge paint to ensure uniform coverage around sharp corners and profile edges. Products are only granted European Type Approval by a registered government engineer following an on-site fatigue test, ensuring structural compliance, longevity and safety. Please note: Images are for illustration purposes only.
Compliment the vehicle's cosmetics allowing in most cases an invisible fitment, easy to detach and compatible with current caravan hitch stabiliser systems. A prestige look combined with structural perfection.
To request a return please visit our Terms of Sale where you will find a Cancellation Form. Unsure which towbar to choose? The difference between dedicated and universal electrics? All is explained in detail on our towing guide pages, but here's the short of it.. Fixed flange towbars are the most versatile, at the cost of being bulky and are likely to trigger reversing sensors. Fixed swan necks lose the versatility of the flange type but gain a sleeker fitment, are less likely to trigger sensors and look better to suit.
Detachable towbars are similar to swan necks but can be removed fully when not in use maintaining your vehicles appearance. Guarantees proper operation of reversing sensors.
7 Pin (12N) provides your basic lights except for reverse and is ideal for bike carriers, trailers and caravans where power feeds are not required. 12S and 13 Pin provide an ignition switched and permanent power feed in addition to reverse and is primarily used for caravans. Dedicated or VSK electrics are the recommended choice especially for DIY fittings as they include full instructions and provide a more professional fitment.
Universal electrics are also an option but take more care to fit properly. Fantastic service from them, once again very helpful when queried and always willing to assist with problems. Towbar was packaged really well for such a heavy item, and arrived on time too. Will definitely use them again in the future.
Had a great experience with them for purchasing exact hook for our car! GET ALL THE LATEST NEWS, UPDATES & SPECIAL OFFERS ABOUT OUR STORE.
Thetowbarstore is the best place online to find the perfect towbar for your vehicle. We supply towbars from all major manufacturers such as Witter, Westfalia, TowTrust and more.